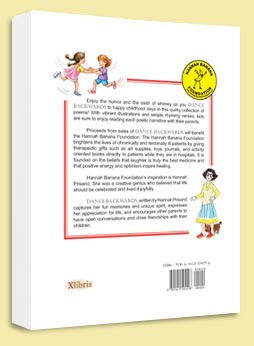 New York, NY – (Release Date TBD) – "When you're home alone and there's nothing to do, or when it seems everybody is picking on you and that story your friend told you was not even true," author Hannah "Banana" Prisand wrote

to inspire you. Reminisce childhood memories as you enjoy this delightful poetry anthology.
Discover the answers and find more amusing poems as you immerse in this quirky collection of poems. With vibrant illustrations and simple rhyming verses, kids are sure to enjoy each poetic narrative. Enjoy the humor and dash of whimsy as you

to happy childhood days!
Click image to enlarge